This post was last updated on January 15, 2021, to reflect all updated information and best serve your needs.
If you were to run a business, would you pay close attention to its financial health? Unless you want to go bankrupt pretty fast, we'd bet that you would. Elements like cash flow, debts, and total assets would be part of your normal routine.
Now, what about your personal financial health? If you're like most individuals, you might not be as diligent when it comes to your net worth. Unfort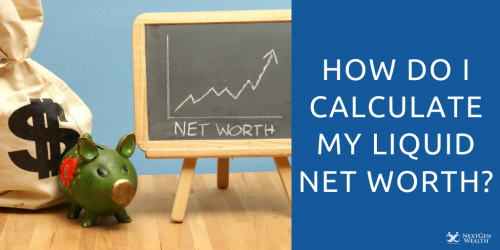 unately, that lack of oversight can be a huge problem, particularly when disaster strikes.
One of the best ways to determine your financial health is to look at your total net worth. Although we may all be quite a ways away from Jeff Bezos's net worth, or even Elon Musk's net worth, the first step to improvement is through awareness.
In this article, we're going to dive into the components that make up your net worth, including both liquid and fixed assets.
Between the two, liquid net worth is much more valuable and illustrates how well you're doing financially. If you haven't calculated your liquid net worth yet, now is a perfect time.
What Is My Total Net Worth?
If you were to look at the wealthiest individuals on the planet, you'd see that they have net worths of billions of dollars. However, that doesn't mean that the Bill Gates of the world have billions in a savings account. In fact, most of that money is tied up in fixed assets, like real estate, long-term investments, and corporate holdings.
Looking to take control of your finances and start planning your path to financial freedom today? Check out The Financial Freedom Blueprint® Course!
Just because you don't have a price tag in the eight or nine-digit range doesn't mean that you can't have a positive net worth. The most straightforward formula for determining this figure is calculating the value of all of your assets and comparing them to your liabilities (debts).
To help you wrap your head around this concept, let's do a practice example.
First, you want to account for all of your assets, both fixed and liquid. Fixed assets are ones that can't be turned into cash quickly.
For example, if your home is worth $400,000, you would have to put it on the market and find a buyer before you could get that money. Also, after taxes and fees, your cut will be somewhat lower. So, for the assets column, you should include everything, such as:
Car - $15,000 Blue Book Value
House - $400,000 based on a recent appraisal
Savings - $50,000
Retirement Accounts - $525,000 in IRAs
Stocks and Bonds - $200,000
Jewelry - $10,000
Total: $1,200,000
If you have any other substantial assets, like collector's items or other valuables, you can include them as well. Other belongings like clothes and furniture don't count because their worth is not intrinsic.
If you really wanted to count all of your "stuff," you'd have to get it appraised. Even then, they will depreciate in value the more you use them, so your total would have to be adjusted annually.
Next, you want to look at your liabilities, including any money you owe on those assets. So, if you still have a balance on your car and a mortgage to pay off, you'll have to count that against your net worth. All liabilities should be included, but you can bundle types of debt (i.e., credit cards).
Mortgage - $200,000
Car Loan - $5,000
Credit Cards - $5,000
Student Loans - $20,000
Total: $230,000
Based on these numbers, your current net worth would be $970,000 ($1,200,000- $230,000). If you owe more money than you have in assets, then you would have a negative net worth.
Now that we understand the fundamentals let's break down the difference between liquid and fixed assets.

What Is My Liquid Net Worth?
As we mentioned, liquid assets are those that you can use right away. The money in your savings account is a perfect example since you can go to the bank and withdraw it immediately. Stocks and other short-term investments are also counted as liquid because the delay between selling them and receiving the cash is minimal.
Using our example totals from above, your total liquid net worth would only be $250,000. In this case, we'd count your savings and stock balance. Retirement assets are considered fixed because they will take time to withdraw, and you'd incur a penalty if you don't meet specific qualifications.
Even your jewelry can't be counted because there's a chance you might not be able to get the full $10,000 in a pinch. Consider if you had to sell your valuables by taking them to the pawnshop immediately, would you get top dollar for them?
Additionally, we have to consider your debts. Unfortunately, all liabilities are counted equally, even though assets are not. This is because, no matter what, you still owe the same amount.
As we mentioned with the jewelry, fixed assets are not precise as the appraisal price is not necessarily what you'd receive in cold, hard cash.
That being said, you can count your fixed assets as liquid if you adhere to the 20-percent rule. By undervaluing those assets by 20 percent, you can count them toward your liquid net worth.
Ideally, you wouldn't have to sell these items at such a discount, but since speed is the defining factor, you may not have a choice. For example, if you had to sell your house within a week, you'd likely have to take a much lower value for it to get cash on hand.
Are you looking at how to create your own path to financial independence? Check out The Financial Freedom Blueprint® Course and start creating your own path today!
How To Improve Your Liquid Net Worth
It's easy to get depressed when you see your liquid net worth when compared to your debts. However, you should use that feeling as motivation. Remember, you can't improve your situation if you don't know all of the variables. Now that you have a number, it's easier to set a goal and stick to it.
So, with that in mind, here are some ways to increase your liquid net worth.
Trim Your Debt
As you can imagine, the best way to boost your numbers is to remove as many liabilities as possible. While some debts may not be as lenient (i.e., a mortgage), you can sometimes negotiate others, like credit cards.
What you have to remember is that the debt is simply a number in a computer system. Credit card companies are trying to make money, so that gives you some leeway. For example, you might be able to get your debt reduced in exchange for a higher monthly payment.
Another thing to consider is debt consolidation. Most credit cards charge high-interest rates that can be as much as 25-percent. Instead, you may want to get a personal loan with a lower rate (i.e., 12-percent) so that you can save more money in the long term. Also, making one monthly payment is usually easier than multiple smaller ones.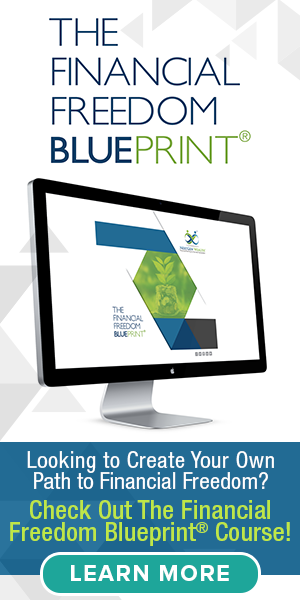 Increase Your Savings
Ideally, you should have an emergency savings fund to help you get through any unforeseen expenses and crises that may arise. However, if your monthly earnings are already tight, it can seem virtually impossible to save more. Here are a few tips to get started.
Start Small
Rather than eating out for lunch, put that $15 into a savings account. You don't have to be putting giant amounts away - little contributions will add up over time.
Create A Unique Savings Account
When your money is a little too accessible, it's easy to dip into on a whim. By putting that money into a separate account or financial institution, you won't be tempted as much.
Start Budgeting
If you're not tracking your cash flow, how can you know what you can save? Fortunately, there are plenty of apps that can make budgeting easier.
Saving Vs. Paying Off Debt
One of the biggest questions is whether you should put money away or pay off your liabilities. Because there are so many variables in play, there is no one right answer. However, if you can save money without putting yourself in a financial bind - thus having to use a credit card - we recommend saving over debt repayment.
Just make sure that your monthly payments are substantial enough to pay off the interest and a good portion of the principal balance. Otherwise, you'll only be adding to your lifetime debt total.
Are you ready to start your journey to financial freedom? Check out The Financial Freedom Blueprint® Course and start today!
Start Earning Side Money
Thankfully, now that we're in the gig economy, it's never been easier to develop a side hustle. Whether it's driving for Uber or handling tasks for other people, you can earn extra cash here and there. When doing this, though, be sure to save money for taxes and expenses.