Meet Brandon Lovingier, ChFC®
Brandon Lovingier, ChFC®
Paraplanner/Content Curator
I've been called many things, but Dad is my favorite! "Perpetual Improvement" is my personal mission statement. My goal is to improve every person, organization, and project that I'm involved with.
My wife Becca and I went to school in the small town of LaPlata, MO (population 1,192 in 2020), and we each lived 10 miles from that. However, we've called Arizona, Maryland, Missouri, Germany, and South Korea home over the last 17+ years I've been in the Army.
Kansas City has a special place in our hearts though. We lived in Pleasant Valley and North Kansas City for a little over 3 years. We fell in love with the KC lifestyle and can't wait to get back there. Our favorite souvenir from KC is our son, Owen!
I'm into anything with pistons like motorcycles and chainsaws, making home-made wine and beer (Hefeweizen for me please!), hunting and fishing, camping, and Scouting. I enjoy long, slow runs or hikes as well. I was born to solve problems and create. My son and I love to build with LEGO together as well. Ask me about the "Rainbow Death Star."
I have a burning passion for helping people with their finances. I am a natural spender and that got us in some tight spots when my wife and I were younger (ever have to put rent on a credit card?). I can still remember sitting in a cold (yes, cold) tent in Afghanistan looking at bank statements – that's how you know I was bored. I realized that I was going to pay nearly as much interest on my truck as it would have cost me to buy my old truck (which I loved) in cash. I knew we had to change.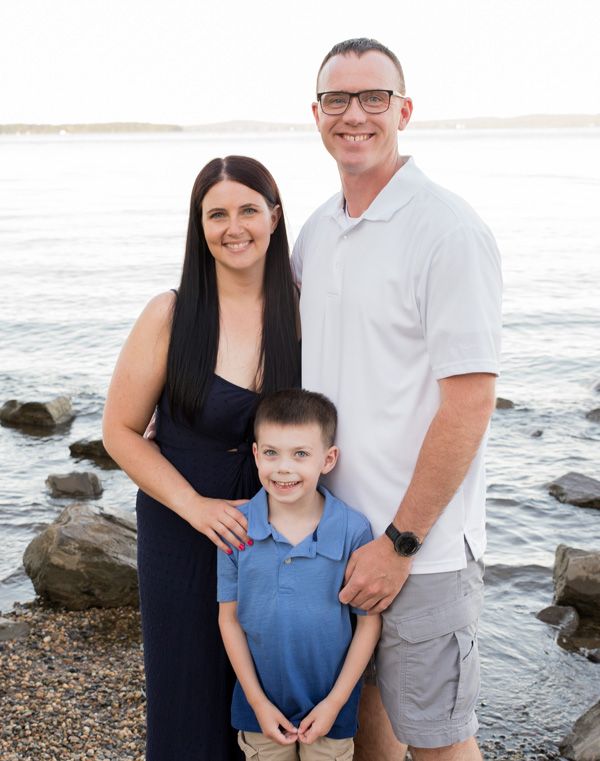 Long story short, my wife and I became debt free and never looked back. Getting control of our finances changed so much for us! Now, I want to help regular people solve problems and eliminate financial worry and stress in their lives. Honest, hard-working people need quality advice. That's what I've dedicated my life to.
I worked "in the margins" while on active duty with the Army to finish my degree. Then I completed the education requirements and earned the Chartered Financial Consultant, ChFC® designation in 2022. I'm currently studying to pass the Certified Financial Planner, CFP® exam in March of 2023.
I've been a virtual paraplanner serving fee-only financial planners since 2019. I also started a podcast and was a speaker at the inaugural MilMoneyCon in 2022. I've been working as a paraplanner and content curator at NextGen Wealth since early 2022 and couldn't be happier. I only wish I'd found NextGen Wealth sooner!
We're on the home stretch of military service and hope to retire to Kansas City in 2025. I'm looking forward to working together to help people achieve their goals!