Modern budgeting tools simplify managing your money. Some of these tools don't cost anything, but some can still really benefit you for only a small fee. Mint and Quicken are perfect examples of these tools.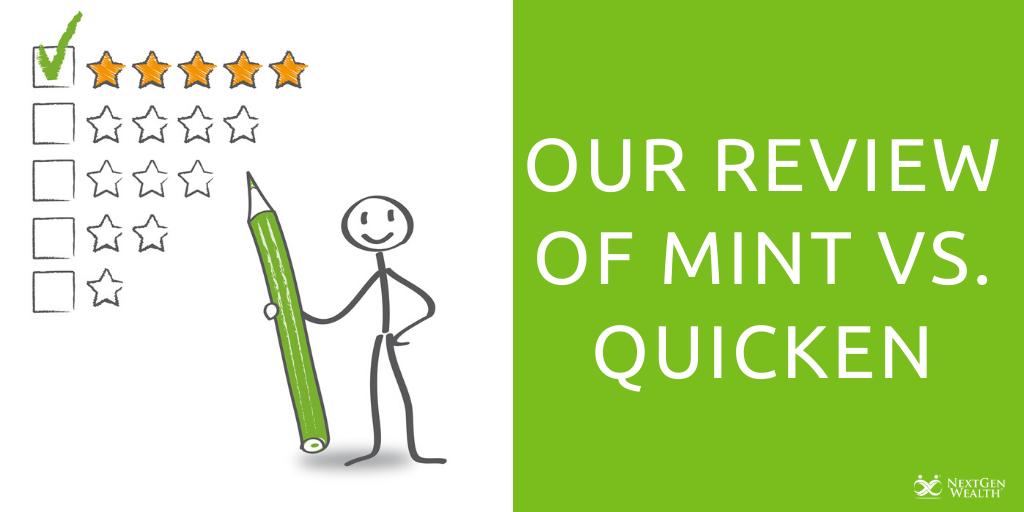 Mint is free, while Quicken will cost you a small fee. However, both can be extremely helpful and keep your finances organized. Let's take a closer look at both of these great budgeting apps.
Mint and Quicken are two very popular budgeting software systems. They are similar, but each one has its own strengths. The biggest difference between them is that Mint is free, while Quicken has a cost.
Does that mean you should choose Quicken because that fee means it's a better program? Not necessarily. Let's look at them side by side and compare them with each other.
Quicken and Mint Platform Features
Both Quicken and Mint allows you to link all of your financial accounts to the app so that all of your information is in one place. That way, you can look at all of your financial needs and budget accordingly. You can link credit cards, bank accounts, loans, and investment accounts, and synchronize everything onto one platform.
Both apps can be used on computers, smartphones, and other smart devices. Both apps will also show you your credit score and will send you emails or texts with updates regarding your finances. Pretty cool, right?
Looking to take control of your finances and start planning your path to financial freedom today? Check out The Financial Freedom Blueprint® Course!
Quicken
Quicken's biggest advantage is that it is extremely comprehensive. When ranked against other similar budgeting apps on the market, it typically has some of the best features. You can use this app for all of your personal finance needs without depending on any other apps.
People love Quicken because user information is stored on your own device. Other apps use their own interfaces or iCloud to keep your information. This means that Quicken users don't have to worry about cloud storage hackers, and security risks are pretty minimum.
Here are some of the features within Quicken.
Quicken Bill Pay
With this tool, you can pay any of your bills directly from the platform. However, this service is only available if you purchase the Premier or Home & Business plan.
Want To Know Your Home's Market Value?
Quicken can tell you your home's market value! This is only available if you purchase the Premier or Home & Business plan, but it's a great, unique feature. Enter your address into the app and boom, you can keep track of this value as it fluctuates.

Quicken Investment Features
Both Quicken's Premier and Home & Business plan features several great investment tools. Some of them include:
Loan tracking
Investment tracking
Investment evaluation
Compare buy and hold options
Compare your returns to market averages
Make better buying/selling choices
Quicken Business and Property Management Features
The Home & Business edition of app includes some great tools that can be very beneficial. Some of them are:
Categorize personal expenses
Sort through business expenses
Track profit loss and tax deductions
Create and send invoices
Manage leasing and rental rates
Keep track of both paid and outstanding rent
Add payment links to your invoices
Save rental documents and refer to them on the app
Keep Track of Your Credit Score
Quicken gives you your credit score through a third-party called Equifax. The only negative part about this is that this score will only be updated quarterly.
Turbo Tax
If you'd like, you can export your Quicken data right to Turbo Tax! This is a very convenient feature, especially for tax season.
Mint
Mint, like Quicken, also allows you to synchronize all of your financial data onto one platform. When all of your financial information is uploaded, Mint will generate graphs and charts that put your budget into a visual representation.
Here are some of Mint's best features.
Track Bills
You can track all of your bills using Mint. This includes regular monthly payments like rent and utilities, but also can be things like paying your dog walker. Mint will remind you when your bills are due and it will even tell you the payment amount. These reminders can even be sent to your phone so you won't forget.
If you'd like, Mint can send you alerts when your funds are low or when there is suspicious activity on your accounts. It can even tell you how much money you spend monthly on fees.
Investment Tracking
With Mint, you can also keep track of taxable brokerage accounts, mutual funds, and IRAs and 401 (k) accounts. There is also a free analyzer service that you can use to track fees for brokerages, investment advisors, and 401(k) providers. The app will mark what it thinks is unnecessary so that way you can maximize the return on an investment.
Credit Score
You can see your credit score on Mint via TransUnion. You will get alerts from TransUnion about how you can improve your score and you will also receive information about new credit information that TransUnion receives from creditors.
Mint Savings
You can use this feature to find better deals on things like insurance, loans, retirement plans, and credit cards. Mint will take your finances into consideration and give you suggestions for each of those categories. That way, you can compare what is available for you and make an educated decision.
Are you looking at how to create your own path to financial independence? Check out The Financial Freedom Blueprint® Course and start creating your own path today!
Our Review Of Mint Vs. Quicken - By The Numbers
Now that we have a better understanding of what sets these programs apart, let's start diving into how well they compare. The categories we'll be looking into include:
Budgeting
Account Synchronization
Price
Customer Service
Security
Mobile Access
Budgeting
You can use Quicken for budgeting on all four of its plans. There are so many great budgeting options on this app that can help you create a solid budget. You can track and categorize your expenses and even put your data into Excel using the app.
You can create a household budget which will be based off your spending history. The app makes it really easy to customize your spending goals and plan for the future. Budgeting becomes second nature with Quicken's simple tools.
With Mint, you can create a budget based on your spending. You can track your spending by month or by year and Mint will automatically generate a budget for you. Of course, you can make adjustments to it as needed.
You can also name your different spending accounts so you can allot a certain amount of money for various uses. You can then see how much money you could save per month or year by cutting back on a specific spending category.
Winner: Quicken
Account Synchronization
Around 15,000 financial institutions are participating with Quicken so that your information can be synchronized. Because there are so many participants, your information will usually pop up by itself once you sign in, but you can also enter it manually if you'd like.
Mint also allows its users to synchronize financial accounts, but it has less participants. Some Mint users have said that they've experienced poor results with automatic synchronization.
Winner: Quicken
Price
Each one of Quicken's packages has a different price. Here they are:
The starter package costs $34.99 per year and is the most basic plan that Quicken offers.
The Deluxe plan is $44.99 a year and offers features like debt tracking, savings goals, and budget customization
The Premier plan is $67.49 a year
The Home & Business plan is $89.99 a year
The latter two plans are the ones we discussed earlier with the best features.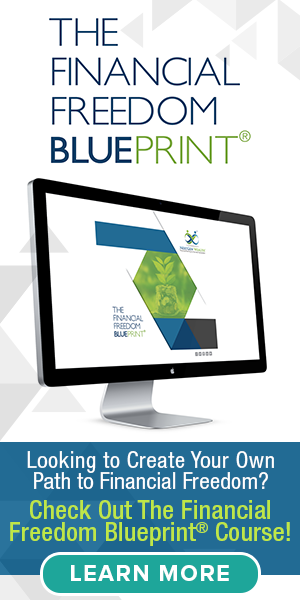 If you're not satisfied, Quicken offers a 30-day money back guarantee. You can also change your plan at any time.
Mint is free, so it does not have different plans with different costs. If you're wondering how the app became so popular with no fees, that is all thanks to third-party vendors.
Winner: Mint
Customer Service
Quicken does not have a customer service line, but you can chat with them through an app called My Pure Cloud. On the Quicken website, there is a FAQ page and Common Help Topics page where you can find solutions to many common questions and problems.
Mint has a customer service team that you can reach through email or live chat. They are available seven days a week from 5AM to 9PM PST.
Winner: Mint
Security
Here is how Quicken protects your information:
256-bit encryption
Message integrity checks
Firewall-protected services
Password protection
Password protection for your data files
SSL technology
Here is how Mint protects your information:
Multi-factor authentication
Security screenings
TouchID
Winner: It's a tie. Both Quicken and Mint strive to keep your information secure.
Mobile Use
The Quicken app is available for iPhone, iPad, and Android devices. You can get it on the App Store and Google Play. The mobile version is exactly like the desktop version.
Mint is also available for iPhone, iPad, and Android devices. It's on the App Store, Google Play, and available for the Apple Watch.
Winner: It's a tie. Both Quicken and Mint have excellent mobile access.
So...Quicken or Mint?
When it comes down it, both apps are great for budgeting and both have helpful bonus features. Quicken definitely offers more in terms of service, but the annual fee might turn some people off. Mint is great as a preliminary budget app, but some users might be disappointed with its lack of basic features.
In the end, it all depends on your needs.
If you're looking for a free, basic budgeting app, Mint will be better for you. This is especially true if you're comparing Mint with the Quicken starter plan. This version of Quicken is almost identical to Mint, so just save some money going with Mint.
If you really need a platform that will integrate your investments, Mint is very limited. Quicken Premier or Home & Business has lots of tools that will incorporate your investments and will suggest new investments for you. Both of these plans will even track your costs and create tax reports.
Quicken's home market value tracking feature is also an added bonus and can be very helpful. It's little things like this that will draw in users and keep them hooked as time goes on.
The other business and property management tools on Quicken's Home & Business plan are perfect for people who are self-employed. For example, if you're an investment property owner, this is exactly what you need. In this case, the $89.99 annual fee is totally worth it.
Quicken also has the ability to send your financial information to TurboTax, which is very convenient for tax season. Mint cannot do this.
Are you ready to start your journey to financial freedom? Check out The Financial Freedom Blueprint® Course and start today!
When comparing all of the features and tools, Quicken remains the better option in our opinion. It's higher-end plans have so many great advantages and it makes the annual fee worth it.
Mint is a little more of a basic budgeting app, and if you don't have the money for Quicken, Mint is great to start off with. Even though it doesn't have some of those great bonus features, it will still get the job done.
If you're unsure about both of these apps and want to give them a try, feel free to do so. You can download Mint for free and you can get Quicken with a 30-day money back guarantee.