Do you have a child that might go to college someday? If so, then you've come to the right place. In this article, we provide you with our best college savings tips regardless if your child is 10 years away or 1 year away. We have tips for all of them.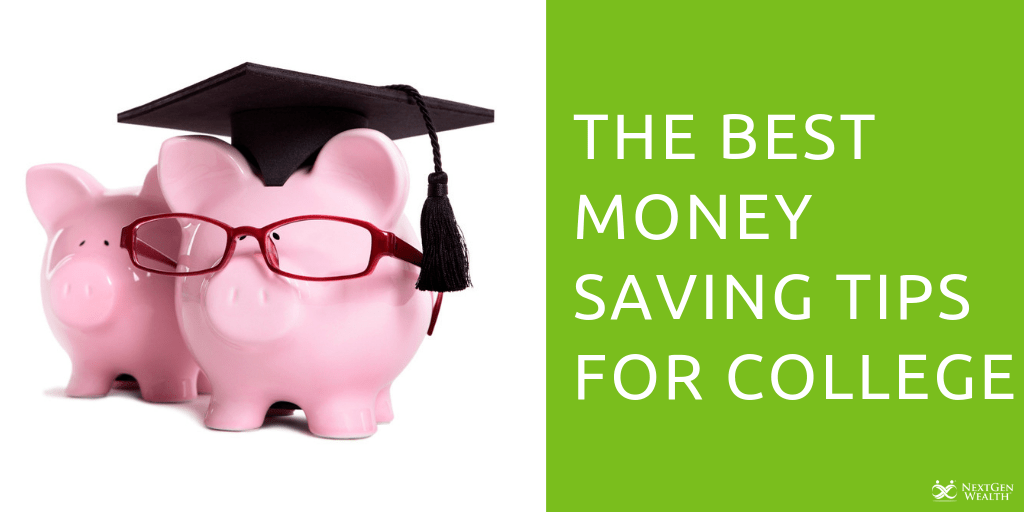 Let's face it, saving and paying for college can be overwhelming. Knowing how much to save for college, what types of accounts to utilize (529 Plans, UTMA/UGMA accounts, IRA's, etc) and how to invest the money, can lead you into paralysis by analysis.
And, that's only when you're actually saving up for college.
Once your child gets within a couple of years of attending, you now have a whole new set of questions to ask.
And, the list goes on and on and on.
I think you get the point we're making. I hear you loud and clear.
That's exactly why I created this article so I could share with you some of my best college savings tips that I normally reserve just for clients. Of course, these are simply general rules of thumb so please don't feel like all of them will apply to you.
However, some will and I can almost guarantee that you'll learn something new. Feel free to share your feedback and reach out if you have any questions.
You never know, but some of these might just save you a few thousand dollars.
Saving For College
What You Need to know about 529 Plans
College Savings Tips Within 1-2 Years of College
Check out this awesome infographic to learn more about how parents can financially prepare for their child's college tuition. Feel free to share as well!

Want More Great Information Like This Sent To You Monthly?
This is a post from Clint Haynes, a Certified Financial Planner® and Financial Advisor in Kansas City, Missouri. He is also the founder and owner of NextGen Wealth. You can learn more about Clint at the website NextGen Wealth.