Does Your 401k Need a Little Attention?
Are you even sure what you're investing in? How is the performance? What about expenses? If you're like most people, the answer to these questions is "I'm not really sure."
And it's totally understandable because a 401k (or any workplace retirement plan) can be confusing. While there are some incredible savings and tax benefits, there often times isn't the education that needs to go along with it. What's even sadder is that a lot of people don't even invest in their 401k because it's just too confusing.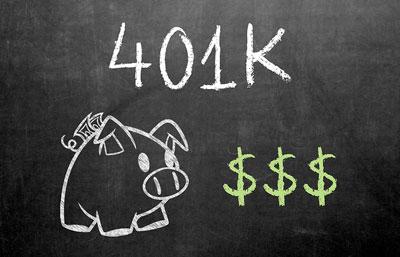 If you're not self-taught or your coworker doesn't show you the ropes with how to properly invest or, more importantly, how much to invest, it's basically left up to you, which then becomes a guessing game. And crazier yet, often times even your employer isn't able to help out much.
Makes a lot of sense, right?
Not really, I know. However, that's how it is in the 401k/retirement plan environment. Your entire retirement depends on you making the right decision on how much to invest and where to invest it. We're talking about one of the biggest nest eggs you will ever acquire!
A few of the biggest mistakes I see when it comes to 401k's include:
Blindly picking funds because you couldn't get any help
Having way too much in one fund or even in your own company stock
Thinking that a 5% contribution will get you to a comfortable retirement
Investing in expensive mutual funds when better/lesser expensive alternatives might be available
But how can you be confident in making those decisions if you're not really sure what you are doing in the first place? Well, that's where we come in with our 401k Review Service.
Our 401k Review Service
We have designed this service for those individuals who are already actively investing in an employer-sponsored retirement plan, but just have questions on whether they're doing the right thing. Let's break it down even further.
Who does this service make sense for?
Someone who is already participating in a 401k plan. This is very important as this service isn't designed to convince someone why they should be investing for retirement. That should be a given.
Someone who isn't confident in choosing their own investments
Someone who doesn't have the time to figure it all out themselves
Who doesn't this service make sense for?
Someone who doesn't believe that stock market like returns involve risk (i.e. your account can and will go down in value at times)
Someone who's looking for some kind of "guarantee"
Someone who's going to make changes to the recommendations we provide because their neighbor or the media told them to
Now that I've gotten a few of the disclaimers out of the way, let's take a look at what you're actually going to get out of this great service.
What Does This 401k Review Service Provide?
A wonderful question and one that we will address right now.
Two consultations
The first to better understand your current situation and determine if it's a right fit, and the second to review the 401k Plan we've created and most importantly, implement it
Professional Research
Professional research to review all of the investment options available within your 401k
Investment Recommendations
Your own specific investment recommendations
Retirement Road Map
A retirement road map to show if you're investing enough or how much you should be saving
Personalized Financial Plan
Access to create your own free Personalized Financial Plan (I highly recommend taking advantage of this!)
So How Much Does This Cost?
The cost for our 401k Review Service is $295. This includes everything mentioned above for one 401k (or any employer-sponsored retirement plan), as well as personal access to a financial planner throughout the process.