Welcome to a new feature on the blog, each Friday I will share with you interesting articles from across the web. I hope you enjoy and absolutely feel free to share and pass along.
Our Kansas City Financial Planner Weekly Roundup
Welcome to our weekly roundup of great articles I ran across this week. From learning some lessons from what it means being poor in the Ivy League to some of the best podcasts to help improve your life, I have you covered.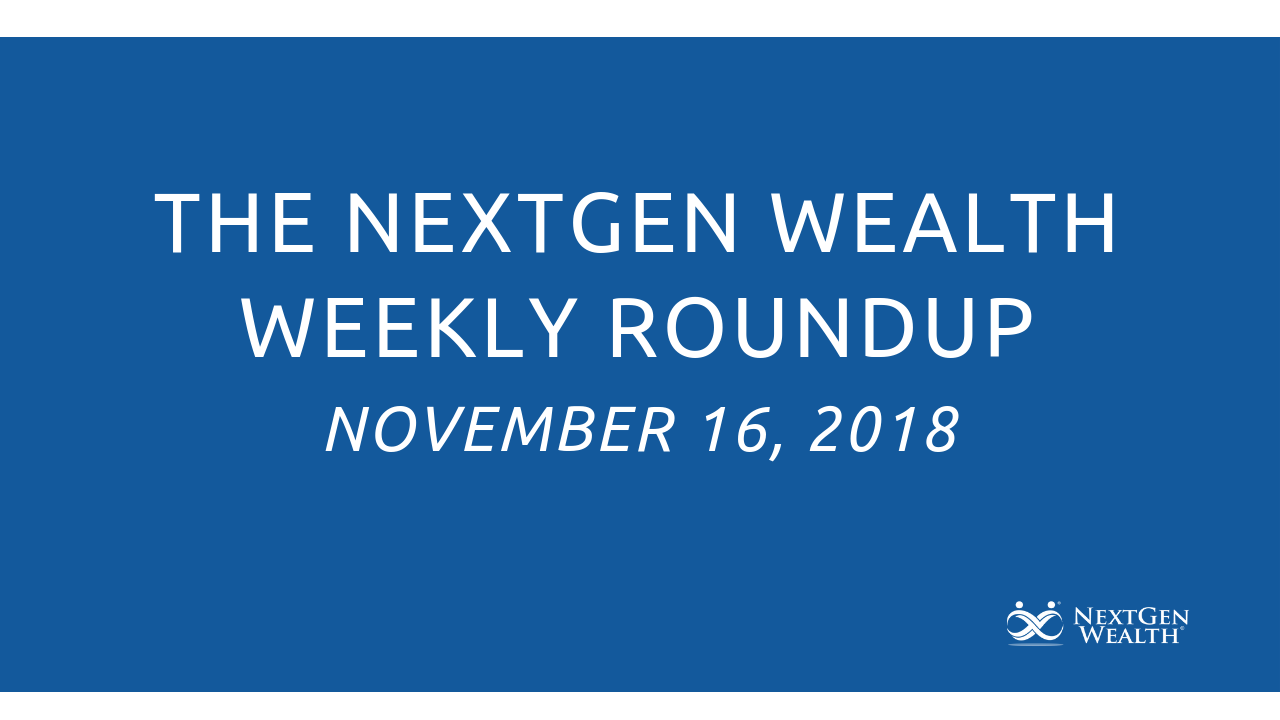 Stay warm wherever you are and avoid that snow if you're in the northeast. It looks like we're just going to skip fall and move right into winter.
Enjoy the reads and have a great weekend!
Being Poor In The Ivy League And Lessons Learned
Really an interesting read about not only being a minority in the Ivy League but also not having a whole lot of money. An inspiring story from Camilo sharing with us his journey through an Ivy Leag college to eventually what he thought was his dream job on Wall Street. A must read and truly an inspiration.
By: Camilo | The Financial Twins Being an identical twin, I got used to standing out a little more than the average person. An ordinary walk around the grocery store with my mom and siblings would often lead to strangers asking us if we were twins (duh, we are literally genetic clones) or simply pointing ...
IS FI IMPOSSIBLE TO ACHIEVE FOR THOSE AT THE BOTTOM?
To follow up on our first read, we deliever another inspiring story from Jerry over at Peerless Money Mentor about how he made it from the ghetto all the way to financial independence. While it may seem impossible to achieve financial indepenendce if you're sitting at the bottom, Jerry shows that's certainly doable and explains how.
This is an incredible guest post from Jerry who blogs about his journey from broke to financially woke at Peerless Money Mentor. Nobody Can Make it Out Alone The poet, Maya Angelou, wrote in one of my favorite poems, "Nobody, but nobody/Can Make it...
Top 75+ Podcasts To Help Improve Your Life, Finances, Business, Health & More
Thinking about dipping into podcasts but have no idea where to go with the 500k+ to choose from (I feel your pain)? Making Momentum does an incredible job at breaking each one down in a just a few sentences to help you make the best choice foryou. It can seem overwhelming, but this article does a great job at getting you moving in the right direction.
This post may contain affiliate links. Please read my disclosure for more info. Podcasts have quickly become an increasingly popular medium to consume information on-the-go across every category imaginable. Whether you're looking to learn or just be entertained, there are podcasts to match every type of person or desire.
New Muck Rack survey: Finance journalists project cybersecurity, fintech & financial reform as topics to watch in 2019
In Muck Rack's annual finance journalists survey, they say that cybersecurity, fintech and tax reform will be the top three rated topics for 2019 (just in front of artificial intelligence and cryptocurrency). Another intersting stat from the survey is "39% expect to spend more time on Twitter in 2019 and 50% expect to spend less time on Facebook." Some interesting stuff in here for sure. Enjoy!
As the end of 2018 quickly approaches, it's a great time to look ahead to what 2019 will bring for journalists and public relations professionals alike. Following up on our 2018 annual journalist survey, we reached out to finance journalists to get their 2019 outlook.
Our Blogs
If you still have time, check out some of my guest post blogs for the week.
Have you ever been afraid to log into your bank account or check your credit card balances? If you're losing sleep over your personal finances, you're not alone. According to a Bankrate survey, 36 percent of Americans are losing sleep over money troubles.
When it comes to making investment decisions, sometimes our emotions take over for common sense. While we usually rely on our knowledge and experience to point us in the right direction, investing doesn't always work that way. Fortunately, there are things you can do to keep on the right track.
Wrap Up
With Thanksgiving right around the corner, the holidays are officially upon us. If you're feeling lost in your financial life or wondering what to do next, then reach out to us anytime. We are here to help you take control of your investments and ensure you're doing the right things so you can reach financial independence on your terms.
Have an awesome weekend!
Follow us on social media and be sure to sign up for our monthly newsletter - I can assure you it's not the same boring financial newsletter you've seen from other financial advisors.