With so many wealth management firms competing for a client's favor and attention, you might be lead to believe that picking one is as easy as a walk in the park. Sadly, that's not the case. It's great that people have options nowadays, but the sudden increase in numbers also makes finding the right firm for your specific financial situation more challenging.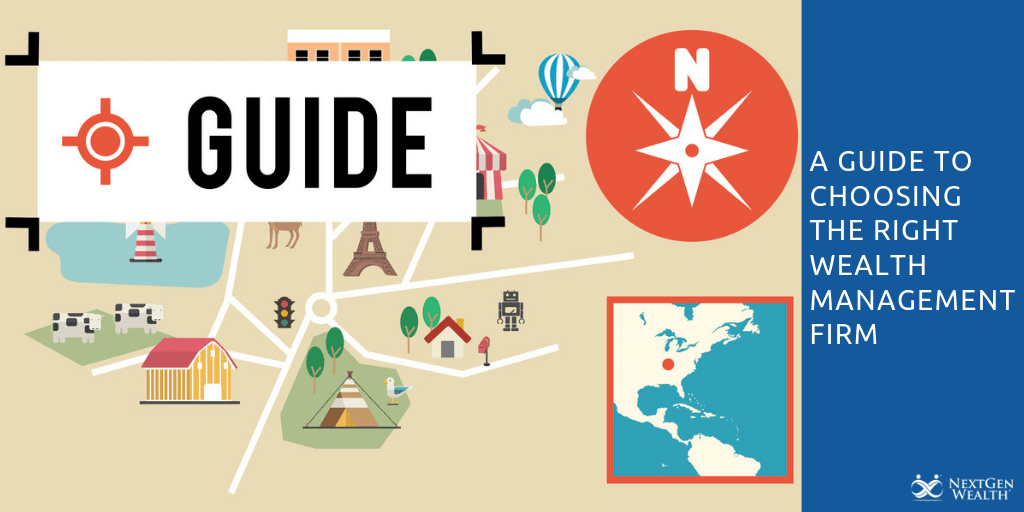 If you're at a point where your portfolio has become too large to manage on your own, then it's high time to call in the experts. The right wealth manager will help you identify solid investment choices and map out a strategy that will not only let you achieve your financial goals but surpass them, if possible.
When you're ready to build some serious wealth, these tips on how to choose the right management firm will come in handy.
Services and client satisfaction
Keep in mind that you're hiring a wealth manager for the long term. The firm that you choose will be a regular part of your lives going forward. And as they're going to essentially handle your life's savings, you need to make sure that they understand you.
But it's not just finances that we're talking about here. The best wealth managers take the time to know you and your family because it's not enough that they know what your goals are; they need to understand them.
As the client, it's vital that you get an insight of the firm's client service model first before making the final decision. You have to identify the services that you need the most and evaluate those against what they can offer.
Find a firm that focuses on the services you deem most important. Also, don't forget to make inquiries about their advisor-client ratio and retention rate. You want to make sure your wealth manager is there for you when you need them.
Investment management vs. wealth management
Though many think these two are the same, investment management and wealth management are different things. And when it comes to choosing a firm, this distinction is a crucial differentiating factor.
While investment management also manages your "wealth," it is more focused on asset allocation, performance, and return. Wealth management, on the other hand, has a broader scope.
It includes asset management but is more concerned with long-term wealth preservation rather than short-term investment returns. Wealth managers help you grow and safeguard your money for the next generation.
Range of products and services
The dominant factors that dictate the criteria by which people choose wealth management firms can vary as time passes and trends come and go. The forces that drove the industry last year may not have the same impact in the next five years or so.
To ensure that the firm you choose can weather the changes that take place in the wealth management landscape, go for those that offer a greater range of services than most. A company capable of managing your wealth on a broader array of settings will be more effective in helping you reach your financial goals even as the industry shifts and transforms over time.
You'll want a firm that's adept in traditional investment opportunities but experienced and flexible enough to adjust their strategies according to market trends and projections.
Credentials and firm reputation
Many clients make the mistake of choosing a wealth management firm based on the total amount of assets that they manage. Meaning? People immediately assume that the more popular or wealthier the firm is, the better their services will be.
But while that may be the case for some, it does not apply to all. A firm can have billions of dollars under its management and still make you feel like you're not getting your money's worth.
As always, research is the key. When you already have a handful of candidates to choose from, make it a point to check on their history and client reviews to get a feel of how it's like working with them.
During your visit, sit down and talk with the advisor who's eyed to handle your account. You don't want to have an excellent interview experience with one representative only to find out that you're getting assigned to someone else.
Price isn't everything
Admit it or not, price becomes the dealmaker – or deal breaker – after everything has been said and laid out on the table. A word to the wise: it shouldn't be.
While the price of a wealth management firm's services does matter, don't be tempted to base your decision on how much it's going to cost you. Use the tips mentioned above to evaluate potential firms. And when it comes to pricing, ask not "which one is cheaper" but "which one offers more value."
Last, but definitely not the least, look for quality. Always remember that you're the client here. It's their job to impress you and win you over – not the other way around.
Want More Great Information Like This Sent To You Monthly?
This is a post from Clint Haynes, a Certified Financial Planner® and Financial Advisor in Kansas City, Missouri. He is also the founder and owner of NextGen Wealth. You can learn more about Clint at the website NextGen Wealth.