For some people, managing money can be challenging. It can seem like a struggle to maintain your finances when life happens, whether it's an unexpected repair or a debt that never seems to go away.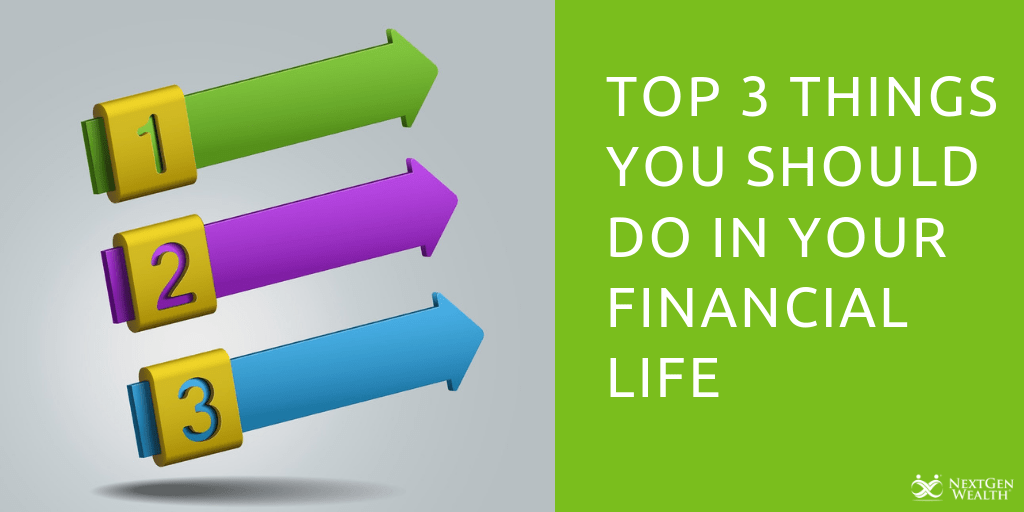 However, keeping your money under control is imperative, especially as you get older. Even if retirement is still a couple of decades away, it's never too soon to take charge and make adjustments to ensure that you're financially stable now and in the future.
So, with that in mind, we want to share the top three things you should be doing in your financial life.
Become a Master of Budgeting
Before you can get your money in order, you need to be as organized as possible. For many people, budgeting is usually more of a guideline, which means that it's all too easy to go over from time to time.
Making and sticking to a budget can be challenging, but here are some tips to help you master it.
Incorporate Fun Into It. Rather than focusing solely on the essentials (food, gas, bills, etc.), make a budget for other things, like a night at the movies or a new restaurant. This way, you won't feel limited, and you don't feel bad when you treat yourself.
Adjust it Regularly. If you keep going over your food budget, then you can either start eating less food or recognize that you're not calculating your totals correctly. If you break a budget, look at why, and make adjustments. These things take time.
Build Savings Into It. We'll talk more about saving in the next section, but be sure to include saving money in your budget. Don't assume that there will be some left over - make it a priority.
Develop a Saving Habit
All too often, people think of saving money as an afterthought. Rather than putting money away at the beginning of the month (or with each paycheck), they wait until everything is paid and then try to save whatever's left.
Instead, start paying yourself first and then pay bills and other budget items next. If possible, try to lock that money away so that you're not tempted to dip into it. If necessary, start budgeting with a smaller number so that you can save the remainder. For example, if your monthly earnings are $2500, start budgeting as if you're only making $2200 instead - pretend your saved money doesn't exist.
Also, save anything and everything. Whether it's five dollars or $20, every bit counts. Over time, you'll be amazed at how much you can save when you're proactive about it.
Make Your Money Work for You
While saving and budgeting can help you manage the money that you have, you should be trying to earn more in the long term, particularly for retirement. Putting money into investments can pay off big-time later, so start looking at potential options right now. Here are some ideas:
Use Employer Investment Accounts. 401ks and other options (like an IRA) can be a great way to save money for the future. Best of all, you can deduct it from your paycheck automatically.
Use a Financial Advisor. Talk to a professional about your finances - namely, how much you need to save and how long it will take to get there.
Diversify Your Investments. Don't put all of your money in one place - invest in a variety of accounts so that you're protected from any market downturns.
Contact NextGen Wealth Today. If you need help managing your finances, contact us to see how we can help. Figuring out your financial situation shouldn't be a chore - let us make it easy for you.
Want More Great Information Like This Sent To You Monthly?
This is a post from Clint Haynes, a Certified Financial Planner® and Financial Advisor in Kansas City, Missouri. He is also the founder and owner of NextGen Wealth. You can learn more about Clint at the website NextGen Wealth.