Welcome to your next lesson in the How to Become a Better Investor in 15 Days series! In our first lesson, we covered the foundation upon which all of the next lessons are based on and the reason it's so important to "Start with Your Why." Hopefully, you've had some time to figure out your "Whys" because today we're going to dig into creating your investment strategy. Let's get started.
Money is personal. How much you make, how much you spend and how much you save are all decisions you make based on your individual situation. The same goes for investing. How much you invest and which investments you choose depends on your goals.
What Kind of Investments Will Get Me to My Goals?
You need to have clearly defined goals before you can determine the investments that will get you there. Someone who has a goal to retire in five years will have a different investment horizon than a new dad saving for his son's college education.
First, determine how many years you have to invest before you need the money. Investing in stocks is best for those with longer investment horizons. As you get closer to your goals, consider shifting part of your money to less volatile investment options including bonds.
After narrowing down your goals and putting a timeline on them, consider your budget. How much of your income can you put toward investing for your goals every month? This will help you decide how to prioritize your dollars.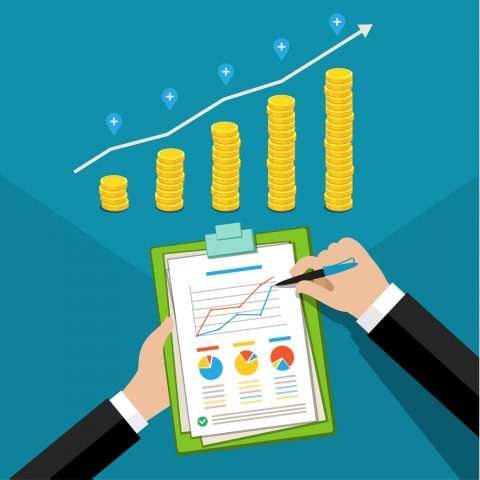 If you have a partner, make sure they are involved in the process as well. It's very important the both of you are on the same page.
How to Build a Personal Investment Plan
Once you have your goals in mind, you can build your personal investment plan. Certain factors such as your risk tolerance and investment budget will determine which investments you choose.
There are several factors to consider when building your personal investment plan. Start with your risk tolerance and investment horizon, look at different asset classes and balance how you distribute your money.
Here's how to get started.
Determine Your Risk Tolerance
When making your investment plan, you need to determine how much risk you're willing to take with your money. Some people are ok with taking on more risk if it can result in more money down the road while others prefer to preserve their capital.
Even if you have a low tolerance for risk, don't stash your money under your mattress. While it will keep your dollar safe, this also eats away at their value. Most people don't consider that inflation erodes the value of every dollar by an average of 2 percent per year.
Having your money in a bank account is not much better unless you can earn at least 2 percent per year. This will preserve the value of your dollars, but it won't give you the growth you need to reach your financial goals.
Consider how you want your money to work for you in reaching your goals. They are little green employees helping you get the income and growth you need to reach your destination. It's important to balance your risk tolerance with capital appreciation.
Investors willing to take on big risks may see big volatility in their portfolio. Markets can fluctuate wildly from day to day. Even though the market has historically gone up, it goes through bear (down) and bull (up) periods. Make sure you have a plan in place for withdrawing your funds if you are in the middle of a bear market.
What is Your Investment Horizon?
If you are nearing retirement, your investment plan will differ from someone at just beginning their investment career. When considering your investment strategy, determine what will get you to your goals considering the number of years you have to invest.
People age 55 and beyond should consider shifting part of their portfolio to safer options to preserve capital and provide balance. If they don't have enough saved up for retirement, they can take advantage of the catch-up contributions to their investment accounts.
Keep in mind that any significant growth in your portfolio will require at least a five to 10-year investment horizon. A high savings rate can help, but there's nothing that can replace time in the market.
Consider Different Asset Classes
When you start investing, you will face different asset classes including stocks, bonds and money market funds. Other options include real estate, futures, commodities, cryptocurrencies and so on.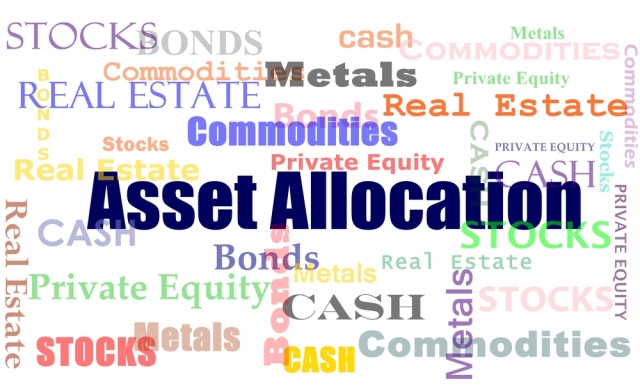 Most investors can focus on stocks, bonds and money market funds and ignore the rest. Some investors may also use real estate to build a consistent stream of income that balances out investing in stocks and bonds.
Another option is to pick a target-date fund, which will do the work for you. Target date funds automatically build a portfolio that balances stocks and bonds based on the projected date you will need to draw the funds.
This can be a great option if you're looking for a hands-off approach that will still get you the results you want. However, if you want more control over your portfolio, there are other options such as index funds that can help you reach your goals.
Some investors like the consistent income offered by dividend stocks. You can buy individual dividend-producing stocks or buy a share of a dividend growth index fund that invests in dividend-producing stocks.
Make sure you do your research as dividends are not guaranteed. Some companies will cut dividends during hard financial times. That's something to consider if you're relying on dividends as part of your retirement income strategy.
Balance Your Allocations
Some investments inherently have more risk than others. This is why many investors like to have a mix of stocks and bonds to balance their portfolio.
Historically, stocks and bonds tend to move in opposite directions. When stocks are going up, bonds pay out a lower return. If the market goes in the opposite direction as was the case with the 2008 recession, bond returns go up.
Your allocation includes all of your asset classes such as stocks, bonds, money market funds, CDs, savings accounts, real estate holdings and so on. As the market fluctuates, some of these will increase in value while others will go down.
Check on your allocation every quarter to ensure you are still happy with the investment mix. If you're not, consider shifting some of your assets around until you get back to where you want to be.
Consider automatically rebalancing your investments every quarter if your brokerage gives you the option. If you have target-date funds as part of your investment portfolio, they usually have this function built into them.
The Bottom Line
Creating an investment strategy starts with your goals. The key to being successful is determining how you want to use the money and how long until you will tap your investments. Make sure you involve your spouse when building an investment plan.
Building a balanced portfolio that fits your needs and will get you to your goals takes time. Make sure you spread your money across different asset types and rebalance your portfolio as needed.
Now that you have a good idea of how to create an investment strategy, in our next lesson, we'll be covering everything you need to know about stocks. Stay tuned and we'll see you soon
Previous Lessons