Ever thought somebody owed you something, but you just can't remember what? Well, guess what, maybe someone does, and it might just be waiting for you in a state where you once lived. And, it's actually not out of the ordinary to find your name on a state's unclaimed property list.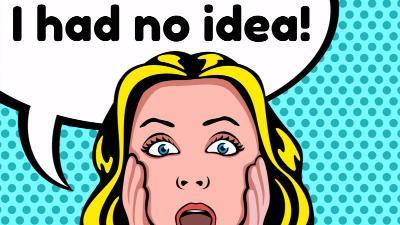 Believe it or not, states are holding onto BILLIONS of dollars in unclaimed property. And, because of unclaimed property laws, this money has to be returned to you if you ever come looking for it. In 2015 alone, over $3 billion was returned! Crazier than that, though, almost $8 billion was collected leaving another $5 billion uncollected. Trust me, there is a lot of it out there.
Let me tell you my story. Like many of you, I had no idea anything like this existed nor did I think my name would be in a database. To be honest, it seemed almost like it had to be some kind of a scam. I also have to give credit to my wife for finding out about this and then urging us to check.
So, off we went to search previous states that we had lived in. Pretty easy for each of us since we've only lived in one state (also, you search by each individual). After finding our state's database (see below for links), it was then a matter of searching—which was quite easy—and viola, both my wife and I had unclaimed property on the list.
If I remember correctly, I believe it stated my unclaimed property was worth between $50 and $100 and my wife's was listed as $100+. After you find it, you then have to print out some paperwork to fill out, and mail into the state along with identifying information stating you did actually live in that location, and that you are who you say you are.
This was easy for me, but since my wife hadn't lived in that location for a few years, we had to look back on some old tax returns to find some proof that she did actually live at this address. Once that was complete, we then sent it in the mail.
About a month later, our unclaimed property checks arrived. I believe mine was in the $80 to $90 range, but I have no idea where it came from. I'm not sure if I missed something or just didn't think to dig any deeper.
However, my wife's check was for nearly $500! I couldn't believe it. It was like we just found nearly $600 out thin air. After going through this painless process, I felt I had to share since I can confirm it is real and there is a possibility you have some unclaimed property out there.
Let's start from the beginning and then get you on your way to finding out if you have some free money sitting in the hands of your state government. They've been using it long enough, and it's about time it gets returned to its rightful owner.
What is unclaimed property?
Unclaimed property typically refers to old accounts sitting at financial institutions, like banks, that haven't had any activity or contact with the owner for 12 months or longer. This can include a number of accounts, but common ones include checking, savings, tax refunds, insurance payments, overpayments, utility security deposits, etc.
It's quite a long list, but you get the point. While you might be like me and not think there's any way you have any of this stuff out there, you might just be surprised.
How do states return this money?
Just as I mentioned above, they will send a check directly to your address on record. For us, this took about 3-4 weeks, but I would guess that's a pretty good time frame depending on how many claims are being worked.
However, you will need to fill out a pretty simple form, provide proper identification (we were asked to provide a government issued ID and copy of our social security card) and proof that you actually lived in the location of the unclaimed property. This was the most difficult part, but we were able to find a document in a previous tax return for proof. If you're not that lucky, you'll want to check with the utility providers you used, property tax receipts, cell phone bills, etc. They will explain what is accepted.
Where do I start?
The easiest way is to go to www.missingmoney.com. I initially thought the name of this site seemed a little fishy (I've gotten this way in this day and age), but after some research, I found out it was legit. There is a form at the top that asked for first name, last name, and state. Push 'enter' and you're on your way.
Next up will pop up a list (it could be large) of all of the matches they have with your name. You will now need to do some scrolling and click on your name if you see an address where you once lived. Be sure to make a note as you may find multiple matches.
Once you click your name, you will then be prompted to fill out some information and eventually get to print out a form that you will then mail into the state along with requested documents.
And that's it. It could be the easiest money you've ever come across. Granted, it was yours to begin with, but hey, you had no idea it was out there lingering. Happy hunting for your unclaimed property!
This is a post from Clint Haynes, a Certified Financial Planner® in Lee's Summit, MO. He is also founder and owner of NextGen Wealth. You can learn more about Clint at the website NextGen Wealth.