Budgeting software has totally changed the way that we think about our money. They give us the ability to customize our budget which can help us: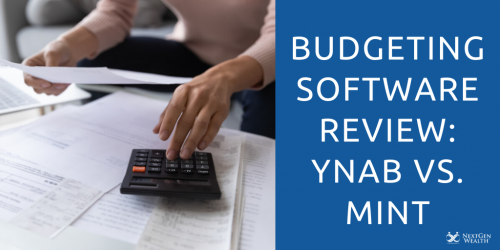 Get out of debt.
Save more money.
Cut expenses.
And make our hard-earned dollars go further.
With budgeting software applications on our mobile devices, we can take them with us everywhere to inform our spending and saving decisions. They have given us intuitive and easy-to-use tools that make budgeting easier. With so many budgeting software and applications on the market though, how can you be sure which one is going to be the best for you?
Today, we are going to be taking a closer look at two of the most popular budgeting softwares : YNAB and Mint. Their software and respective smartphone applications have garnered such popularity because of everything from their seamless and secure integrations with your banking and credit information to their beautiful and easily navigable user interfaces.
Let's take a look at these companies, their software, the overlap they have in features, and the unique strengths that each of these pieces of budgeting software have to offer.
About YNAB
YNAB is an excellent piece of budgeting software and an application that gives you the ability to monitor your income and expenses. They also offer an educational piece of budgeting and customer support that will help you deal with the most problematic points of your budgeting and financial stresses.
Looking to take control of your finances and start planning your path to financial freedom today? Check out The Financial Freedom Blueprint® Course!
Just recently, YNAB released a new and improved version of their desktop application. The shortcomings of the previous versions of YNAB is that you had to actually log into your bank account separately and download your transaction files from your banking provider. Then you would have to take that file and import it into your YNAB account..
Thankfully, the most recent update made it so that you don't have to manually punch in or import your bank transactions into the software. They have worked out a secure integration from YNAB to your banking information so that you can safely and securely import your banking information with the click of a button.
One thing that YNAB users really appreciate is that it is designed with three rules in mind. These rules make budgeting simple and more approachable for anyone who is using the software.
The first rule is that you need to give every dollar you are making a job. Every dollar you make should be given a certain purpose that you use it for.
The second rule is that you need to embrace your expenses. This goes hand in hand with the first rule and that you will allocate money every month that goes toward all of your fixed expenses (rent, mortgage, insurance, phone, internet) and all of your variable expenses (vacation, car repair, travel, birthday gifts) and make a plan for them.
The third is a good budget that is adaptable. You should plan for overspending and unexpected expenses as much as possible so you can stay on track toward your long and short term goals.
About Mint
Mint is a free personal finance and budgeting software. It's similar to Quicken but does not require you to install the software on your computer. Mint users can access their account on a smartphone, tablet, or browser.
One of the many great aspects of Mint is that it merges all of your financial accounts including:
Your bank
Investments
Credit Cards
And loans
The goal is to give you a comprehensive overview of every aspect that contributes to your current financial situation. When you open your account and start setting it up, Mint steps you through adding all of these accounts through a simple and secure download process. After you sync up all of your related accounts, Mint automatically organizes your income, debt, loans, expenses, etc. into categories.
After that, they give you the ability to add and create your own subcategories, but you will not be able to modify the top or primary categories. Mint will recognize, track and remember recurring transactions so that it can sort those recurring income and expenses into their same, respective categories in the future. Anytime you visit the Mint website or open up the application, Mint automatically syncs your financial data so you get the most up to date view of your finances.
Another excellent facet of Mint is that it keeps a close eye on your money for you. You can sign up for alerts that can be sent to your email or smartphone to notify you when:
You have late fees coming up
When you run over budget in s category
You have a bill reminder
When you experience rate changes
Even when you make large purchases

Features Overlap Between Mint and YNAB
You will notice with different types of budgeting software that they will have some overlapping features. The main reason for that is because they are all essentially working to get you to the same or similar goal of an improved financial situation. Therefore, there are some features that are the same or similar between Mint and YNAB.
They both have programs for budgeting that let you know exactly where you are in your monthly budget or spending. They convey this to their users in a graphical format that is easy to read and understand.
They each offer their own secure forms of online synchronization. Both pieces of software give you the ability to link your related accounts including your credit cards, bank accounts, loan accounts, etc.. This gives them the ability to safely import all of the individual pieces of your finances, bringing them together to give you a full-picture of where your budget is and where it's taking you.
Device integration and compatibility is similar between these pieces of software as well. Any of the changes you make to your account as you are logged in on one of your devices (whether that be your desktop, tablet, laptop, or smartphone) will update and copy over those changes to all other devices that you are logged into. Of course, they offer mobile applications for both Android and iOS as well.
What Makes Mint and YNAB Different
You may be wondering what the unique selling points are of each of these pieces of budgeting software are. Knowing the different benefits of each will help you make an informed decision as to which is best for your personal finance and budgeting needs.
Are you looking at how to create your own path to financial independence? Check out The Financial Freedom Blueprint® Course and start creating your own path today!
Budgeting on YNAB vs. Mint
Within a few minutes of using both, you will notice that they are really good when it comes to budgeting. Any given moment you can open your account and know exactly where you are within your big picture budget or your individual budgets that you set for yourself.
Each of these services gives you the power to help you stop overdrafting on your accounts, and they both give systematic plans for paying off your credit card debt quickly. They both let you set up savings goals and help you manage your spending.
It is easy to tell that budgeting is what YNAB does best because it is the only thing they do. They offer a user-friendly and easy way to set, monitor and manage your budget. Mint's budgeting software does look different but provides similar tools in a way that is uniquely visually appealing.
Even though they both offer similar features for budgeting, Mint does give you a suite of other features and bells and whistles you can use beyond budgeting.
Synchronization on YNAB vs. Mint
As we mentioned earlier, both of these offer synchronization for your credit cards, savings accounts, checking accounts, etc.. They integrate each individual piece in order to give you a big picture of your budget and finances at any moment in time. As such, both YNAB and Mint offer integrations with a plethora of leading financial institutions.
Mint supports a greater number and variety of financial services and banks than YNAB. However, Mint does appear to have more technical problems than YNAB when it comes to synchronization.
Cost of YNAB vs. Mint
YNAB is a premium budgeting application and software. They charge their users either $5 per month, or you can save a few dollars by paying $50 per year for the service. They do offer a free trial period so you can test it out to see if you like it.
Mint, on the other hand, is a totally free software. There are no hidden fees or bills that are going to surprise you with this application. The drawback of providing a free software is that Mint has other ways to make money.. They offer "ways to save" in their software by making recommendations of other financial services. They get referral fees for these recommendations.
They also place banner ads throughout the app and their website. Additionally, for a small fee their users can pay for premium access to their credit report.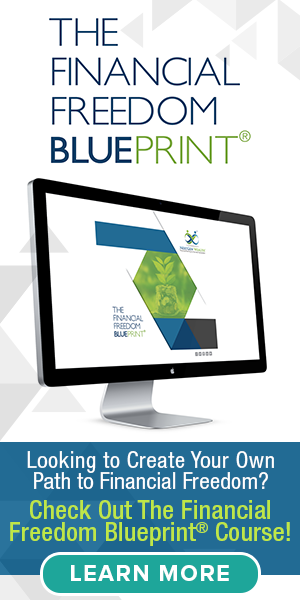 Mint also sells aggregated financial data to other providers. They do not sell individual's information, but they do relay big data about their consumers' credit balance, spending information and habits, retirement account information, etc. in a general way to provide various providers with consumer information.
Education and Customer Service on YNAB vs. Mint
One thing that users may see as a drawback to these services is that neither of them offers phone support for their services.
Mint has an FAQ page on their website where they address their most common questions and issues with the software. If you are unable to find the answer to your specific question, you can chat with their team on their website or send them an email.
YNAB offers its users email support, with a promise of receiving a response from a real person (not an automated email) within 24 hours of you sending your question, problem, or concern. They also have a "get started" class that guides you on how to set up and prioritize your goals and financial obligations. Both of these companies have online training tutorials and videos that make learning their software pretty easy.
YNAB and Mint both offer user forums where other users can help you answer questions and resolve your problems. Each of these companies even has their own blogs with educational articles on how you can improve your budgeting skills and maximize your experience with their software.
Security Features on YNAB vs. Mint
Security is one of the top priorities of budgeting applications. Especially ones like Mint and YNAB that connect to information related to your credit cards, checking accounts, savings accounts, etc.
YNAB's software infrastructure is built on the same technology as used by the CIA, to better maximize security for their users. Their password system is one-way salted and hashed.
They make it nearly impossible for a hacker to deconstruct the exact sequence of a password. All of their data is totally encrypted, and when a user terminates their account, all of their data is wiped from their database.
Mint uses two-factor authentication and password protection, making sure that you verify it is you who is trying to login by making you confirm on your phone or another device. They also integrate with Touch ID on iPhone.
Mobile on YNAB vs. Mint
In terms of mobile and application use, it is really a matter of the user's personal preference. Both applications look great and perform well.
Is one Budgeting Software Better than the Other?
YNAB is a service you have to pay for whereas Mint provides a free software, but you have to deal with partnership recommendations and ads.
Are you ready to start your journey to financial freedom? Check out The Financial Freedom Blueprint® Course and start today!
It is in our experience that many users greatly appreciate the new integrations that YNAB features, and YNAB does not have the bug issues that Mint has when it comes to synchronization. With that, Mint has had complaints about poor customer service and support for their software and application use.
If you don't mind paying for software that is strictly for budgeting, we recommend YNAB. If you need a broader budgeting application that includes a lot of other features, Mint is more likely the right software for you.
Best of luck in your budgeting software adventure!