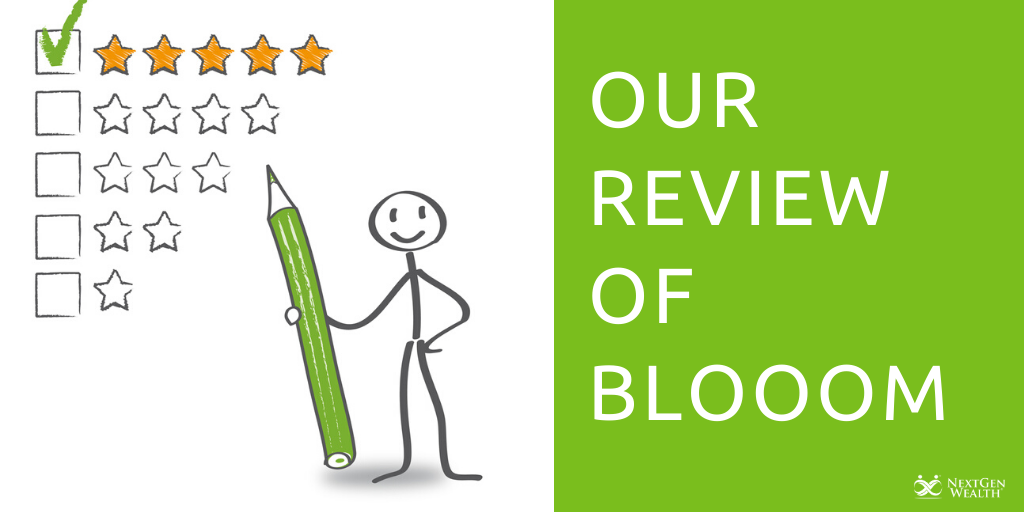 Firms that manage your 401(k) are rare and difficult to find, which is unfortunate because managing your own 401(k) can be stressful and a hassle to keep up with. Blooom bridges the gap between you and 401(k) management by making the management of it as easy as possible.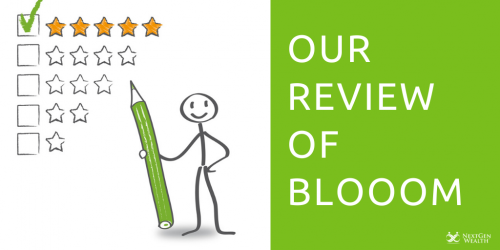 Blooom (yes, with three Os) is a registered and qualified investment advisory firm that can actually manage your 401(k) for you. Blooom identified an opportunity gap in the market, which is that millions of people every year hire third parties like robo-advisors and your traditional financial advisors to manage their 401(k) accounts.
With your 401(k) likely being the largest account in your investing repertoire, it's a good idea to keep a close eye on it.
The History of Blooom
Blooom was founded and created back in 2013, born out of the desperate need that employees were in need of an adequate tool, resource, or consulting service to help them manage their 401(k)s.
How did they prove their concept?
The research team at Blooom analyzed over 89,000 401(k)s, totaling over $3 billion in assets. In the thorough investigation of these portfolios, they found that around 83% of these 401(k)s were being managed poorly or incorrectly.
What does Blooom do that's different from other 401(k) advisors and managers?
One of the biggest challenges of managing a 401(k) is knowing what your investment allocation should look like. Your investment strategy can vary based on your current situation and your preference on how to invest.
Blooom claims to provide a personalized yet streamlined solution for helping you manage your employer-sponsored retirement plan so that you can get the maximum benefit out of your plan for retirement.
What Separates Blooom from Other Robo-Investing Platforms
We know what you're probably thinking: "Why would I choose Blooom over the other 401(k) management platforms and robo-investing solutions on the market?"
One of the major advantages of Blooom is that they specialize in managing employer-sponsored retirement plans, and have the ability to manage your 401(k) regardless of where the 401(k) is held or where your employer is located. They don't even require that your employer needs to agree to any kind of partnership or complicated paperwork.
So, now you might be asking yourself "How do I know that Blooom has my best interests in mind?"
Great question.
Recently, the Department of Labor completed its long-awaited requirements of fiduciary rules. These rules demand that all financial advisors and financial advisory services that provide any type of consulting or advice to retirement accounts must make their decisions in the best interests of their clients.
Blooom is a fiduciary, which means that they are mandated to act and make decisions in the best interest of you and you only.
How Blooom Works
Though Blooom manages your 401(k) for you, you still retain full control of your account. One of the best parts is that you don't have to open a new account or transfer out of your existing account for Blooom to be able to manage your 401(k). They can work with your 401(k) as long as you and they have online access to your account.
Signing up for Blooom is pretty easy too. After you have completed their sign up and submission process, Blooom will start making adjustments to your 401(k) within 30 days of your signing up for their service.
One of the first pieces of their algorithm includes taking your current age vs. the age that you expect to retire. From there, it utilizes an exponential glide path to configure what your bond exposure needs to be for a typical retiree of your age.
So, what exactly does that mean?
Blooom will naturally use their automated algorithm to heavily allocate your 401(k) investments toward stocks when you are younger (for greater growth potential) and shift that allocation more toward bonds (allowing for more stability) as you get older.
Blooom has a full 401(k) analysis process that includes four critical steps:
Analyzing the options in your account for the purpose of eliminating the funds that don't make sense for your retirement or goals.
Blooom tends to allocate heavily toward an index fund-oriented strategy, but it will modify the strategy with each of its clients to maximize and diversify your investment exposure as needed.
After Blooom has determined the appropriate amount of funds that will place you closest to your target allocation, its algorithm will automatically choose the best investment allocations based on your 401(k) information.
Afterward, an advisor from Blooom will review the portfolio results and cross-reference that with the allocation strategy that they recommended.
Though Blooom does have their own advisors who double-check your account, keep in mind that most of the work is done by their algorithm, as with any robo-advisor service.
However, licensed advisors from Blooom will periodically review your portfolio to make sure that everything is running the way it should be. Blooom will always keep you aware of any changes that are being made to your strategy by sending you email updates any time that happens.
Overview of Blooom's Features and Benefits
One of the highlights of Blooom as a 401(k) management service is that they require no minimum investment for them to manage your account. Whether you have one dollar, a hundred, or a hundred thousand, they can help you manage your 401(k).
Another reason that many of their customers appreciate their service is that they offer full-service management of your 401(k) for just $10 per month.
If you pay annually, you can take advantage of Blooom's promotion to receive its services for $99 per year. Two of Blooom's key benefits are the investment selection and rebalancing that they offer.
Investment Selection
Just because Blooom tends to lead toward investing in index funds doesn't mean that they can't handle actively managed funds. In fact, Blooom's algorithm actively manages your funds to make sure that you are getting the investment diversification and exposure that you need.
Most robo-advisor services really limit the ability of what you can and can't do for your own retirement account. Blooom has changed that by giving you the ability to change your own investment mix as you see fit.
Even after you apply and Blooom has all of your relevant information, you can still go in and make changes to your portfolio and investment mix; but why would you do so if you're paying for their services?
Your idea of when and how you want to retire is subject to change. Every day, account holders are changing their minds about when they want to keep working longer or retire earlier. If you do decide to change when you are retiring, you can input that information into Blooom as well. You can select a different retirement date right in the system and Blooom's algorithm will reconfigure your account accordingly.
In the end, Blooom's system and advisors will make recommendations to you based on your account and income information, but you always have the option to be more hands-on with your 401(k).
Rebalancing
As a robo-advisor, Blooom is constantly monitoring your account to make sure that you have the best allocation possible. The experts at Blooom will make ongoing adjustments and changes made based on the shifts in market values.
Historically, rebalancing has proven effective in bringing in additional incremental returns to your investments. This is just one of the many features that you are going to get in using Blooom.
Pros of Utilizing Blooom
1) Pro-Account Management
With retirement being as costly as it is, a 401(k) is often the largest single financial investment that an individual has. Until Blooom and services like it became available, you were left to a few available options, while not being aware of other opportunities and solutions that could maximize the returns of your 401(k). Blooom's software and experts manage your account to maximize your return.
2) Inexpensive to Use
Fees for 401(k) account management in the industry can be extravagant. The fact that Blooom offers its services for just $10 per month is extremely affordable. Especially considering that using their service in the long term could lead to an incredible return on that $10 investment.
3) They Work with Different Plan Providers
One of the issues with 401(k) management companies is that they can only work with a limited number of employers or organizations. As long as you and your employer have access to the internet, they can manage your 401(k) account.
4) Support for Multiple Accounts
Blooom now offers services for supporting multiple accounts. This way, they can give their customers even better recommendations and diversification advice for their portfolios.
5) Free Analysis
Upfront, Blooom provides a free account analysis to give you a better idea of their strategy and their recommended allocation for your assets, based on your retirement goals.
Cons of Utilizing Blooom
1) Limited Risk Tolerance Assessment
One of the drawbacks to Blooom is that the risk tolerance assessment is pretty limited. Though they have great tools for adjusting your allocation and making projections for your portfolio based on your retirement, they don't offer a lot of information on risk tolerance.
2) Aggressive Asset Allocation
As we mentioned earlier, Blooom and its algorithm set their customers up with an aggressive investment strategy, heavily leaning on investing in index funds. Though they do and can make adjustments to more conservative strategies for individuals that are closer to retirement, they are much better suited for early-sponsored employee retirement plans.
3) Support
Unfortunately, Blooom does not offer phone support at this time. All of their customer service correspondence is done via chat and email.
Our Final Thoughts on Blooom
If you are young and early in your career, Blooom may be the right choice for you. It's a low-maintenance service that can help you capitalize on maximizing the benefit of your 401(k). If you're not working with a financial advisor who is helping out with the management of your 401(k), then Blooom may make a lot of sense for you.