Greetings Achieving Financial Awesomeness blog readers and welcome to our Leading to Success Interview Series where we learn more about the habits and strategies that have led individuals to become successful in both their professional and personal lives. And, most importantly, how you can implement these into your own life.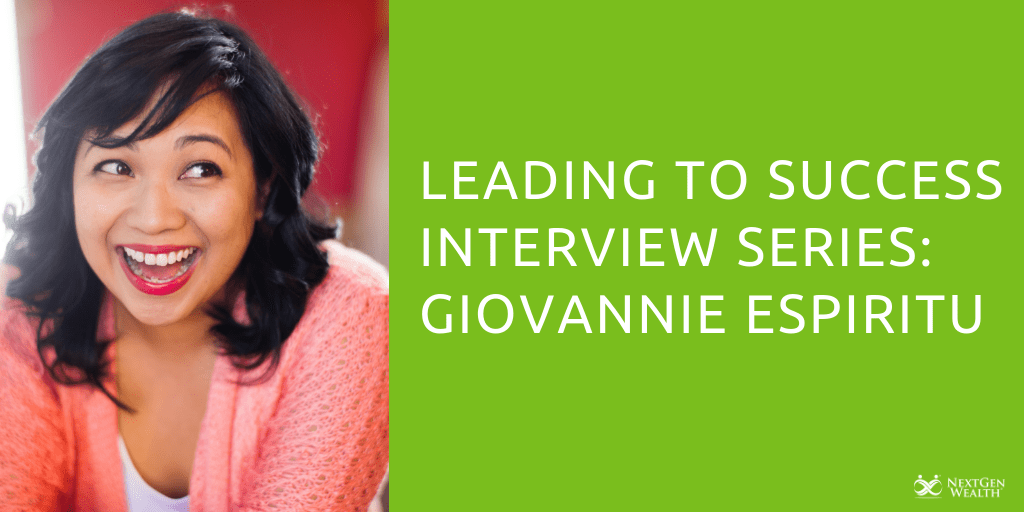 Today, we sit down with actress Giovannie Espiritu to learn more about her journey and how she got to where she is today. Currently, she stars in Dyke Central on Amazon Prime and plays Jackie in the thriller movie D-Railed.
She has also had roles in Gilmore Girls, ER, and Bones. Giovannie was nominated as Best Supporting Actress alongside Academy Award Nominees Alfre Woodard and Amy Irving at Methodfest for her role in Fiona's Script.
Be sure to check out her bio at IMDb and learn more about what she does as the founder of Hollywood Actors Workshop which provides online coaching for young actors.
If you're not familiar with Giovannie, then you don't want to miss this interview. She is extremely down to earth and absolutely hilarious. Her parody to Little Mermaid's "Part of Your World" is pretty fantastic. Don't worry, we've included a link below.
Tell me a little bit about your background and how you got to where you are today.
I started acting in a weird way… I was part of a Christian cult and the only people that I would talk to from the outside world were telemarketers and I tried to keep them on the phone for as long as possible.
One time a telemarketer said I had an interesting voice and that I should try voiceovers. I didn't even know what that was… so I looked it up on the internet and sent in a really unprofessional recording to the biggest agency I could find in San Francisco (I was living in the Placerville mountain area at the time) and they ended up calling me in.
I auditioned for them and signed with them on the same day. They sent me out to my first audition for a video game and I ended up booking and recording it on the same day. It was really crazy.
But I think I needed that HUGE sign from the universe to kind of post me in the right direction. From there, I realized that I needed to actually get good at it and started taking classes. And then from there, I started teaching and directing.
Did you ever think you'd end up where you are today when growing up? Why or why not?
My weird upbringing didn't really give me space to think about who or what I wanted to be when I grew up. I kind of fell into acting with voice-overs, but if I think back and remember some pieces of my childhood, I tried to figure out who I wanted to be before the world told me who I should be.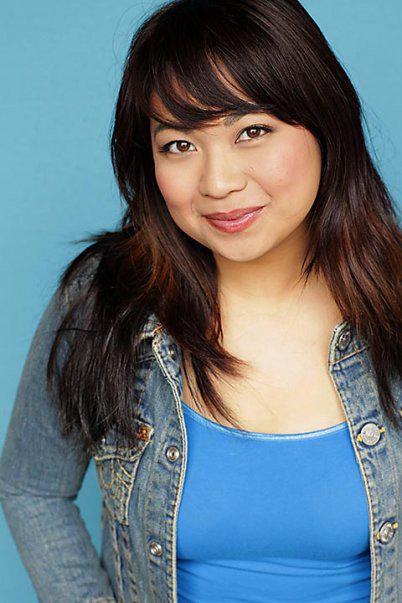 I remember winning a speech competition when I was in the fourth grade and writing about wanting to be a writer when I grew up, but one of the judges wrote, "more of an actress."
When I was a freshman in high school, I remember two of my English teachers suggesting the same thing, but then all the weird stuff happened in my family (I ended up joining a Christian cult) and my life kind of went in a different direction.
Acting saved me in a weird way when I got out of it. When I started taking classes, I started to realize that the way I had been living wasn't normal.
My teacher at the time gave me a book on abusive relationships during class that I had to hide and I kind of had everything marked on that checklist except for maybe two or three things. It was the beginning of extracting myself from the relationship, and the church.. and starting a life of my own.
At that point, acting was the only thing that I knew, so that's what I did.
Was there someone in your life growing up, or even later, who had a major impact on your life that led to where you are today? It could be a parent, sibling, mentor, etc.
I guess I would have to say I do everything for my kiddo. I think it was because of him that I had the strength to build a business from scratch and to continue in an industry that is notoriously hard to break into.
Is there a book that's had an influence on you that's helped lead to your success or inspired you?
I really enjoyed the books by the late Wayne Dyer. I got a hold of "Manifest Your Destiny," and it sent me on a path of thinking that I was a victim of the world and really changing the patterns in my brain to create the world that I wanted around me… to feel like I could actually make a difference.
I'm still trying to dismantle and unpack some of the beliefs that I picked up from my time in the cult and my past, like not having any desires, and poverty being a virtue…
If there's one thing you could go back and change when starting out, what would it be and why?
I don't know if I would change anything. I know a lot of crap happened to me when I was younger. But I also know that because of those experiences, I am who I am today.
I know that being in a cult was horrible, but I don't know if I would have my kiddo (who means the world to me) if I didn't go through that experience. And I wouldn't change that for anything.
I don't know if it serves me to look backward anyway. I can look back and try to extract the lessons, but I can only apply them in the present.
For example, I look back and I can see what is manipulative behavior (that I didn't have the experience to detect when I was younger), and I can avoid people that give me those inklings in the present.
What are some tips you would give to someone who is trying to break into your field?
Know that it a marathon and not a sprint. Do it because you love acting and that the process of the work is the reward. That success looks different to each person.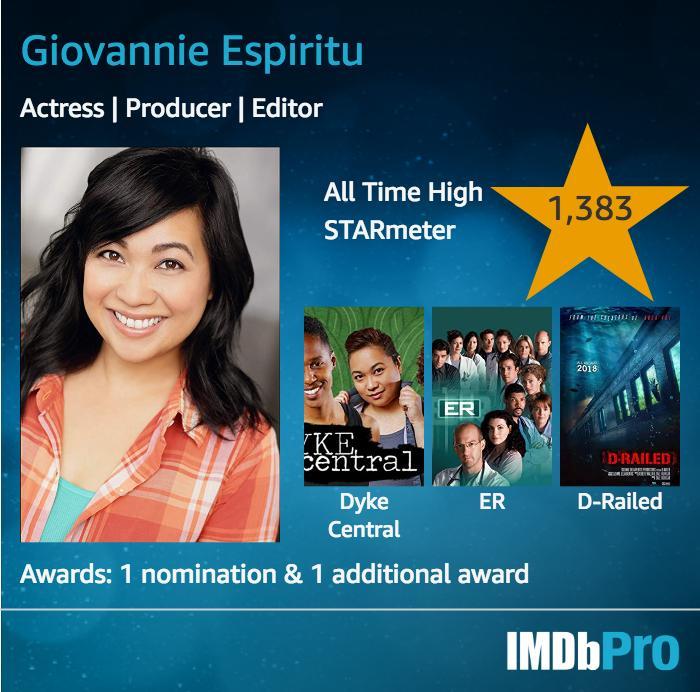 What are some things that you don't like or find annoying about the field you're in?
I don't like that there aren't enough roles for women and people of color. But I think that's part of the reason why I am here. To be the change.
What's the one thing you're most proud in your professional career and why does it mean so much to you?
In June of 2018, one of my comedic parody songs, "An Introvert's World," was taken by YouTuber Tessa Netting and monetized without permission. It went viral to over three million views and when I asked her about profit sharing, she told me through her celebrity lawyer that my lyrics had "No Value," and basically that I was no one.
A few months later, I got named in WhoHaHa Media (founded by Elizabeth Banks) as a featured filmmaker/content creator. Because they featured the original parody, I started fielding messages from Tessa Netting fans and when she finally responded to me herself, I called her out on her appropriation of my work.
We eventually settled out of court. I feel proud of this because so many people were telling me to just let it go and to be thankful that someone with a larger platform "noticed me."
Women are socialized to not rock the boat or just take the crumbs from the table. Standing up for my worth and even asking to be properly compensated was difficult for me. I don't know if it's something that I'm "most proud" of, but it's a current growth point for me.
Do you have any projects coming up that you'd like to share?
Yeah, I have an LGBTQ series on Amazon Prime called Dyke Central that has been featured in Buzzfeed, AutoStraddle, Bust Mag, Curve Mag, The 26 LGBTQ, and After Ellen as a top lesbian series to watch.
On the film side of things, I have a movie on the film festival circuit called, "D-Railed," where sci-fi icon (Bishop from Aliens!) Lance Henriksen plays my boss. If any of your readers are martial arts fans, they can check out UnluckyStarstheMovie.com - I was on the producing team for that one. And I'm teaching acting nationwide at HollywoodActorsWorkshop.com.
How can people find you to say hi (social media, website, etc.)?
If anyone needs acting coaching or wants to find out how to get into the industry:
hollywoodactorsworkshop.com and IG: @hollywoodactorsworkshop
My personal websites are:
IG: @giospirit2
Twitter: @giospirit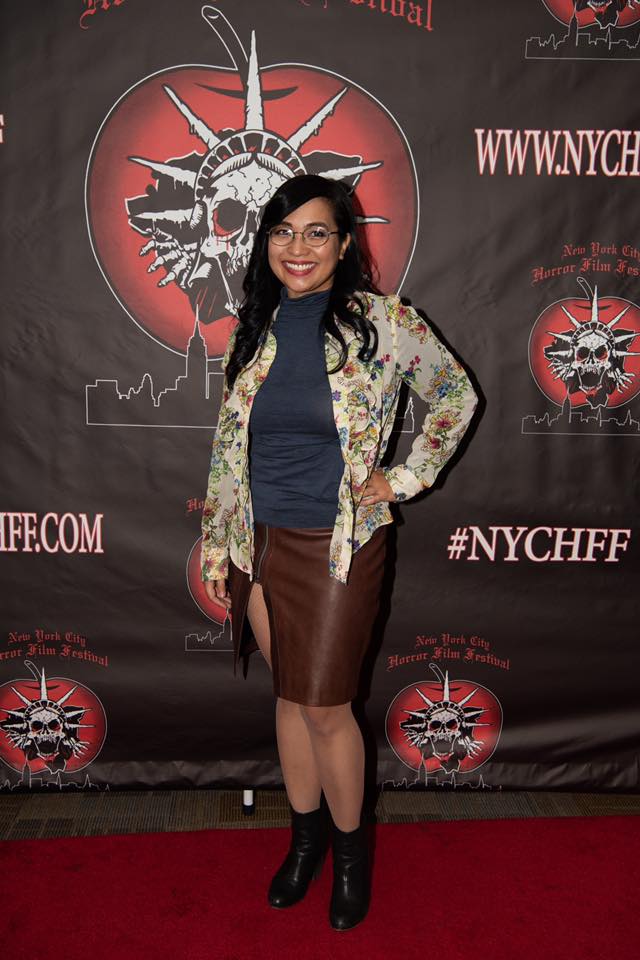 What is one thing that you think we'll look back on in twenty years that we will think is absolutely absurd? It could be driving a car, how we're educated, etc. You can get as crazy as you want.
God, I hope that people in the future look back and realize how weird sagging pants are. Like…how do you even run in those?
Success means different things to different people and a lot of times it can even change over time. What does success mean/look like to you and has it changed over the years?
I count my success by the moments of joy that I create. If you aren't happy, then what is the point?
Is there anything else you'd like to share that I didn't ask?
I guess, what is your favorite phrase?
"But the great thing is…" has always served me to change my brain from the problem to the solution in any situation.
This is a post from Clint Haynes, a
Certified Financial Planner® and Financial Advisor in Kansas City, Missouri
. He is also the founder and owner of NextGen Wealth. You can learn more about Clint at the website
NextGen Wealth
.